We spoke with the translator, journalist and author Marton Radkai about curiosity, difficult teachers, mechanical watches, New York, and the participatory cooperative in Switzerland where he lives today.
Mr. Radkai, your blog begins with a memory of your schooldays, when apparently some of your teachers considered you to be a student "with too many different interests". Today, you work as a journalist, editor, photographer, teacher, and translator — would it be fair to say that curiosity has been a constant in your life?
Curiosity is a necessity in life. And I must confess, it has served me very well, though it hasn't made me a terribly rich man. We didn't have a television at home when I was a child, so what else was there to do but read, learn to play the piano, browse through art and photo anthologies that my parents collected, since they were both photographers.
Curiosity is also what leads one to change and to finding new professional directions.
As journalism gradually died in the 90s under the onslaught of the Internet and the rise of the — not very competent — "citizen journalists", who didn't have to be paid for work, I was able to shift my focus to different sources of income. It is how I got into translation and copywriting, and how I ended up writing about wristwatches.
What do you say now to counter your teachers' criticism?
I would never want to tell someone they had failed in their core job so many years ago. They were from a different generation, they had classes of thirty kids, and they were working in a system that did not really consider the individual. In one school in Paris, I ended up failing my year completely. I was 12, and my worst subjects were history, geography and German. Later I earned a B.A. in German and History. What they didn't realize, was that in that year I also discovered almost all of the piano works of Chopin and Mozart. I would listen obsessively to Beethoven's thirty-two piano sonatas, and I collected bugs to examine under a microscope. I finished my schooling at the International School in Geneva, where I had magnificent teachers who appreciated and even promoted the particular quirks of their wards. Today, one of my side jobs is teaching in Geneva's public schools, and so I always look for, and encourage, the individual talents of my students.
When you look back, what in your view has been the most significant change to affect your interests, and in particular the way in which you have shaped your career around them?
I must confess to being a little sanguine. As an M.A. student at the University of Massachusetts, my job, besides being a teacher assistant to pay for my studies, was doing a radio show every morning. That led me to writing about classical music and musicians, which was a bit of a niche, because you needed a small gift for writing understandably about an esoteric subject. But I wanted to move on to bigger and better things, notably politics, so when I moved to Germany, I started writing concert announcements for Deutsche Welle,  but then moved onto various other subjects. A great focus was travel guides, and writing about Hungary.
At the time, I tried to tell editors in the United States that the Iron Curtain was about to fall, but none would actually believe me.
They thought it was too speculative. So I started writing and reporting about technology, science, culture, and occasionally political issues. My most successful article – sold about 10 times – was about a man who made eyeglasses for dogs. That says a lot about the state of journalism.
You are also an acknowledged expert on watches. What is your definition of time?
I fell in love with mechanical watches when I was shown a complication called the equation of time, which is a separate hand showing solar time, which is different from Earth time. Like our western music, time has been tempered to fit neatly into a 24-hour system. But when thinking about time itself, I am reminded of that famous double-slit experiment that shows atoms acting as a wave or as particles depending on whether there is an observer. Watches produce mechanistic time, like the particles. It is quantifiable and therefore predictable. It is what Henri Bergson called mathematical time. It tells us how much actual time we have left to sit in a train, or wait for the sun to rise.
Our lived time, which he called duration, is simply a part of the space-time continuum.
It passes without us being aware of it really, except as our possessions begin to deteriorate, and our bodies begin to fail. Also, time will change when we start observing it. That is why we have expressions like "time flies when you're having fun," at which point you rarely look at your watch. Or time seems to "crawl" when you're waiting for the dentist, that's when you look at your watch every forty seconds. In sum: It's complicated.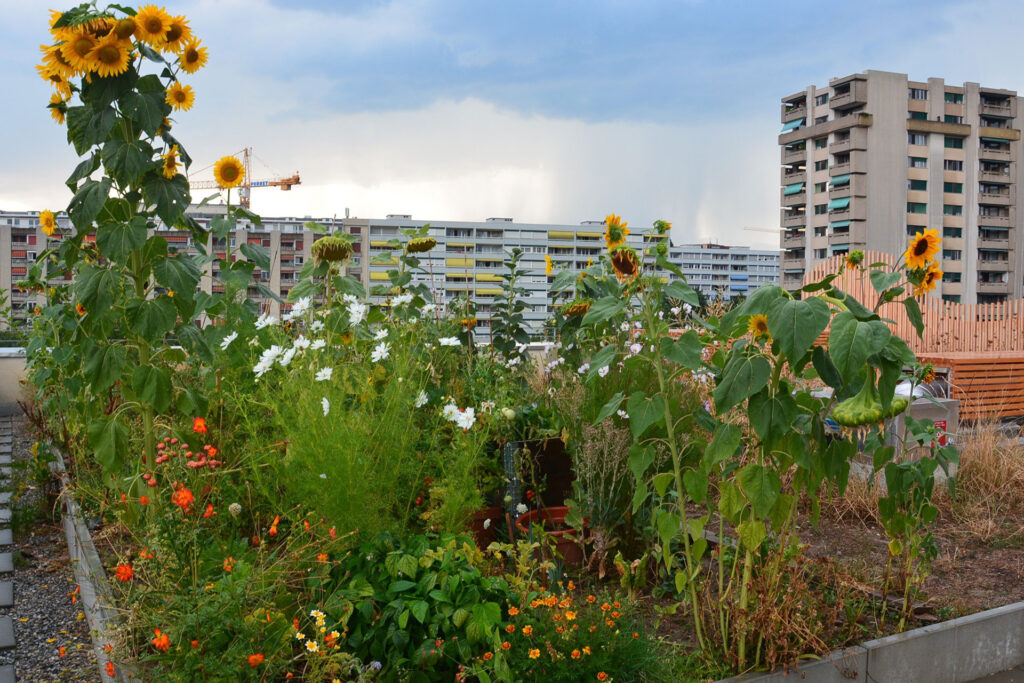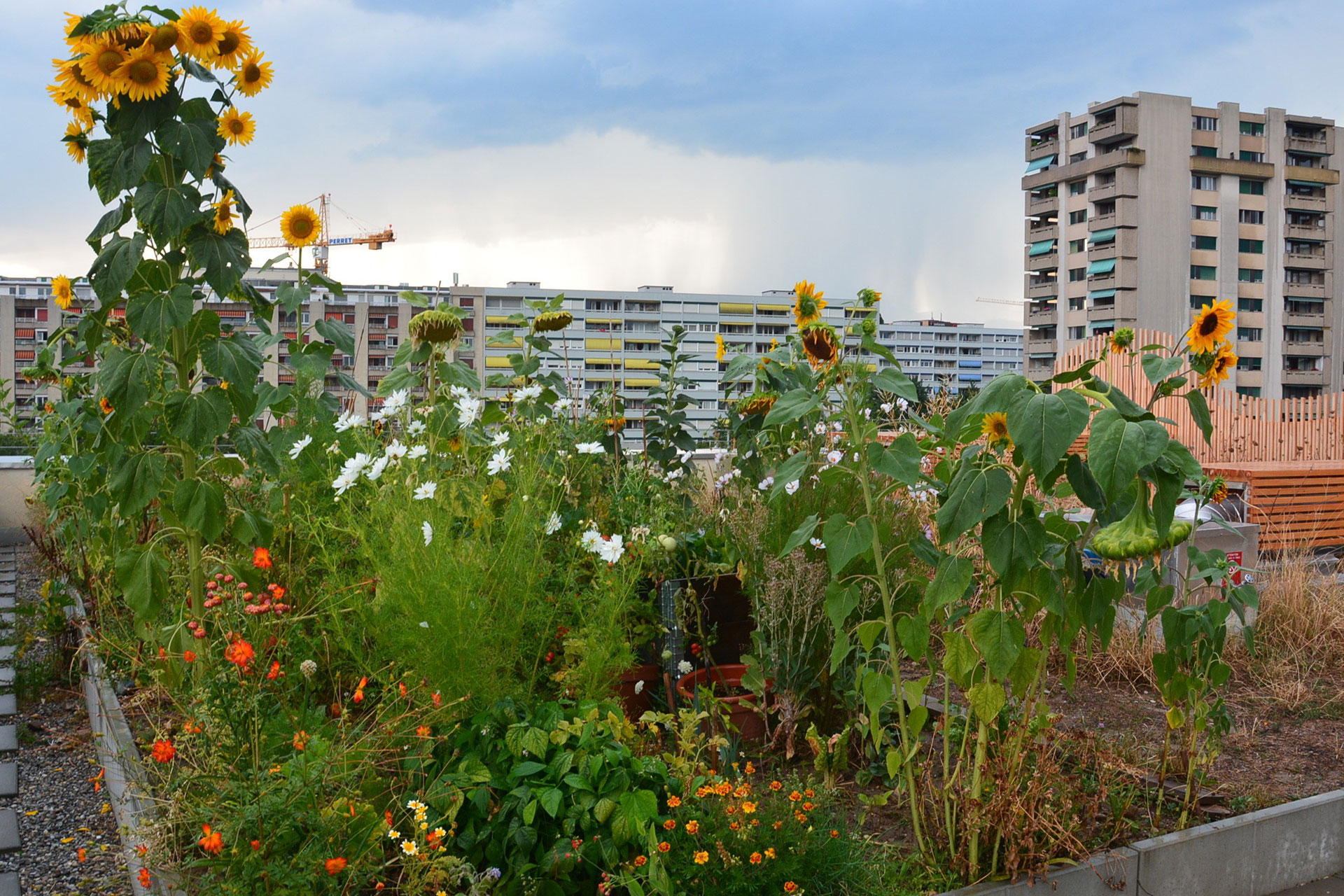 You were born in New York, but you live and work in a participatory cooperative in Switzerland. How did this come about, and how does a day in the cooperative differ from a day in a normal household?
The short answer is that rents are abominably high in Geneva, as they are in many other cities, and the self-employed are not valued customers of the free-market loving housing administrations. In our cooperative, I am one of many landlords. My family and I did not have to write dozens of applications to merely hope to get some shoddily-built, expensive place in Geneva.
Our cooperative is participatory, meaning we, thirty-seven families, actually designed and built the house with an architectural firm called ATBA, which now has its offices in our building. The process took about five years, involved about 140 meetings , with an average of 15 people attending each. We worked by consensus on decisions ranging from the height of ceilings to which door handles to use. Because of this there were some real economies of scale. We also built the outside walls ourselves, which are of straw with an adobe coating.
It is a little like living in a village inside a city. We all know each other, there is a lot of familiarity, but we each have our own apartment.
We manage the entire house ourselves through committees. I'm in the outdoor management committee, for instance, meaning I take care of various aspects of the garden together with six or seven others. The committees always meet on a regular basis, and a protocol is written. So if you miss a meeting, you will know what was discussed and can approve or comment. If we need help for project, we will write to all members of the coop, and get the thing done. We have five cars in the garage for car-sharing. We have an app that permits us to reserve a car. It costs 55 centimes per kilometer, everything included. We also have stockroom, a workshop, a common room with a beautiful kitchen, small library, and roof garden, where you can observe people's horticultural talents. Our pride and joy is the wastewater treatment plant in the garden, which is handled by thousands of earthworms. The used water is pumped back into the building for the toilets and for watering the garden, the compost is used in the garden as well.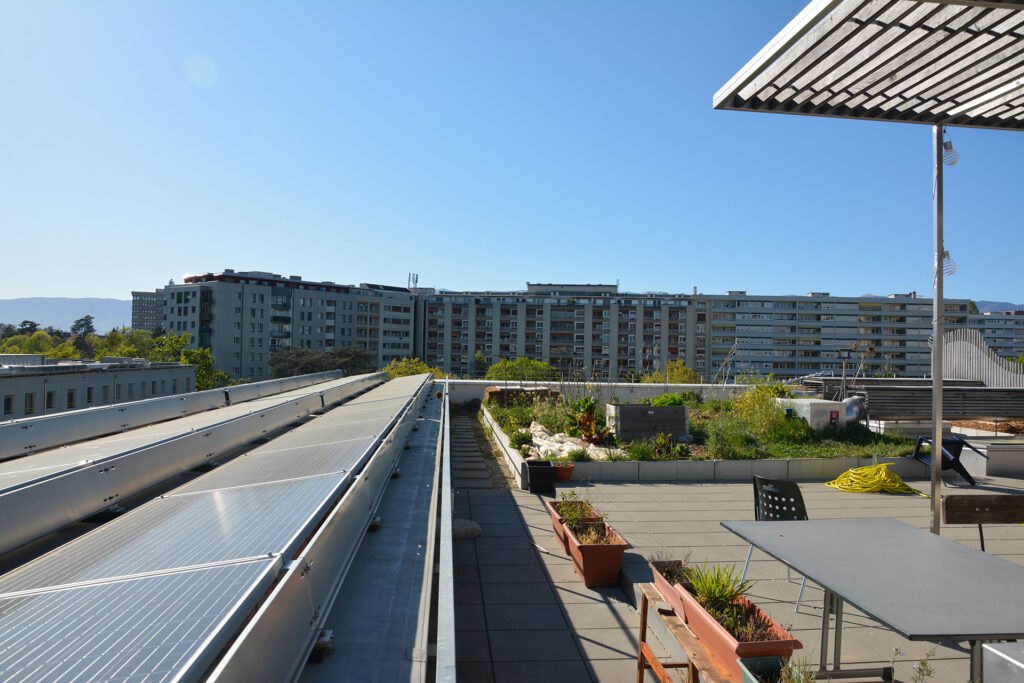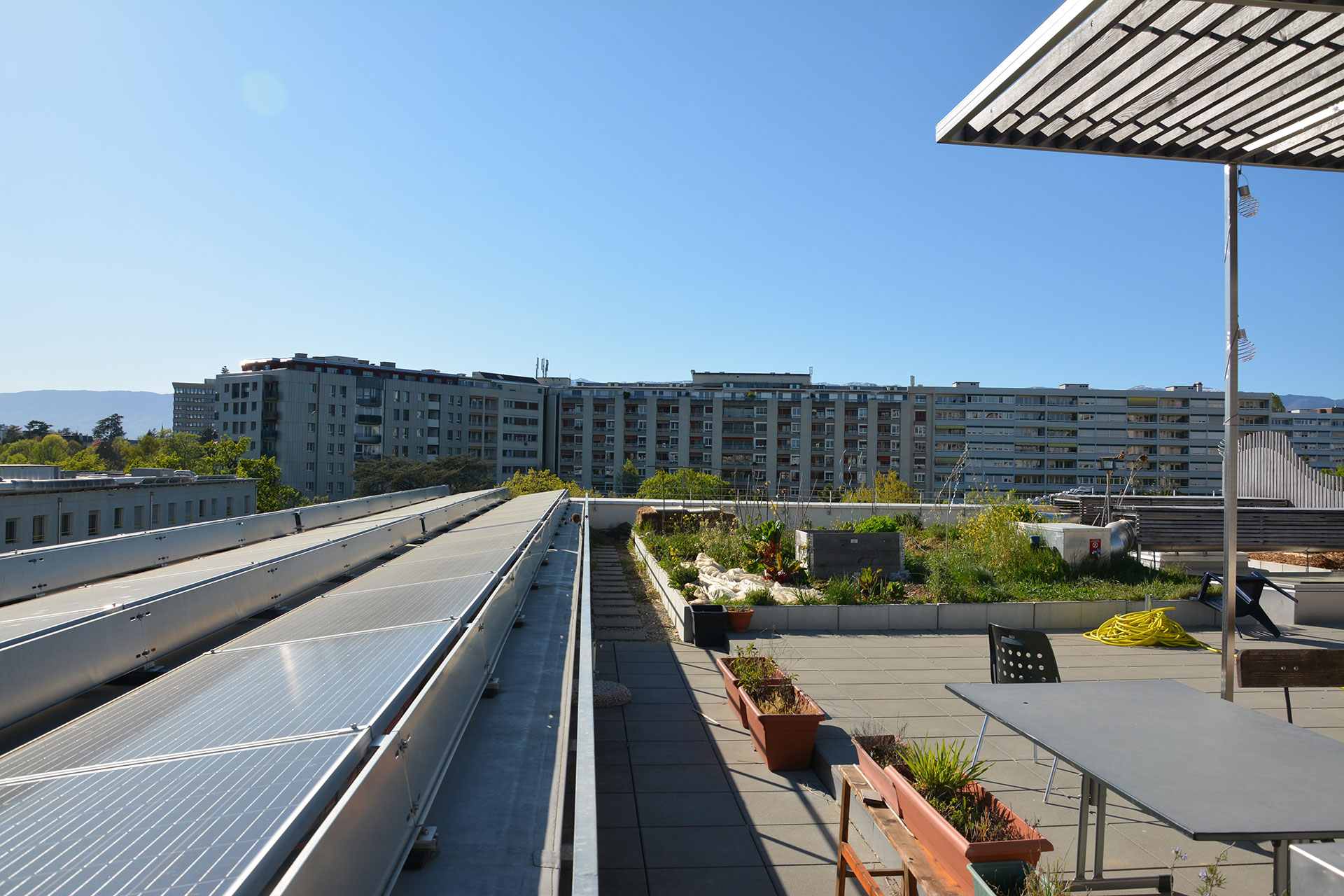 What is the nicest thing about living in a cooperative like that, and what elements of life in the cooperative would you like to see replicated in today's society?
We are living in a time of change on our planet, not to say crisis. There's a crisis of democracy, there's a crisis in the environment. Our coop, in my view, addresses both crises.
We built our house with several idealistic guidelines. One was to contribute positively to the environment. Wherever there will be human beings, energy will be required, but how much is used and what kind of energy is used are important issues today. So we have a heat pump, we have solar panels on the roof, we have low energy home appliances, and so forth. I don't want to become a proselytizer on this issue, but what we are showing is that it is possible. The earthworm composting plant is another important thing. We don't really need it. But there are countries where water is scarce, and we've gotten a system up and running that could help alleviate their problem. I wrote to Vallejo, California, and Johannesburg (South Africa), but got no response. Some very good ideas started out as madcap dreams.
Many people visit our cooperative, and we are very happy to show them around and tell them what is right and what is wrong with it, so that the next people to build cooperatives will not repeat our mistakes. In fact, we're doing a little bit of incubation for others.
The other aspect of working on a cooperative like this one is sociopolitical. Cooperative living is in fact an experiment in self-government and democracy. It teaches compromise and prioritizing. For example, we decided on certain door handles. If you don't like them, you can say so but you can also question yourself and what is best for the greater good.
You also must listen to what people have to say. This can be nerve-wracking at times, but it is absolutely crucial. And when you speak, you must learn to stick to the point and not ramble on like a mountain river. We have meetings quite frequently, and I've become acutely aware of when people are being interrupted and not speaking their turn.
I would like to add a little anecdotal material here. During the lockdown, we suddenly started singing on the balconies at night as many did throughout Europe. Gradually a group was formed including residents from the building just opposite. It carried us through the two-and-a-half months of the lockdown, and the group still exists today. We practised on the roof where we could social-distance and would then sing on the balcony with two guitars, a drum, sometimes a harp, a trumpet, a clarinet, the saxophone. The children of the cooperative were thrilled. Time flew, because we were having fun.