What our clients have to say…
We attach great value to communications tailored to our customers and markets, in German and in English. The team at Baker & Harrison has been supporting us for more than ten years with extreme professionalism and reliability. From quarterly and annual reports, brochures, data sheets, presentations, case studies and white papers to Internet texts and social media posts – Baker & Harrison hit the right note. Their service extends far beyond basic translation, to the benefit of our technical and marketing texts in particular. Beside the relevant technical terms, in cases such as these an understanding of the content plays a decisive role. This is the only way to achieve the high quality which we as a demanding customer expect.
As a marketer, I appreciate the reliability of Baker & Harrison in adhering to deadlines as well as their high quality standards, even when the pressure is high.
We are delighted to recommend Baker & Harrison, and we would like to take this opportunity to express our sincere thanks for their esteemed cooperation over many years. We look forward to future joint projects, such as for example the next ATOSS Annual Report for 2015.

Elke Jäger Director Marketing
ATOSS Software AG

Baker & Harrison translated the customer magazine produced by the renowned Swiss manufacturer of writing instruments Prodir from the first issue to the last. "Pending" was published twice each year in German and in English with an overall circulation of 32,000 copies. Like the Swiss writing instruments themselves, the magazine told stories – fresh, surprising and creative. The focus was not so much on Prodir and the advertising industry: instead the magazine specialized in tales worth reading, stories told from an unusual standpoint. It was a source of particular pleasure for us that "Pending" also garnered multiple awards. Having won the "BCP – Best of Corporate Publishing" gold award in 2007, the magazine then received the 2008 "Econ Award for Corporate Communication" in silver (Best Magazine). For more information about Prodir, visit:
https://www.prodir.com
PRODIR S.A.
CORPORATE PUBLISHING
The HARTING Technology Group based in Espelkamp in Eastern Westphalia, Germany is a world market leader in electrical and electronic connectors. The company's business units offer a broad range of customized solutions for applications in the industrial environment. The product portfolio includes connectors, equipment termination systems, network components and pre-assembled system cables. HARTING products deliver data, signals and power to connect and network appliances, machinery and installations, creating solutions for the automation systems, transport systems, broadcasting, stage and event technology, mechanical engineering and medical technology markets.
The family-owned HARTING Group today employs a staff of around 4,200 at 43 sales and marketing companies and 13 production plants.
We have been working successfully with the Baker & Harrison translation agency for the past 15 years.
Baker & Harrison support us primarily in the field of complex technical translations, however they are an equally reliable partner in our press and public relations activities, in the translation of speeches and presentations for the HARTING family and as interpreters at special events.
We greatly appreciate the reliable, trustworthy and competent manner in which Baker & Harrison process our orders, and we look forward with confidence to our continuing successful cooperation.
Detlef Sieverdingbeck
Zentralbereichsleiter HARTING KGaA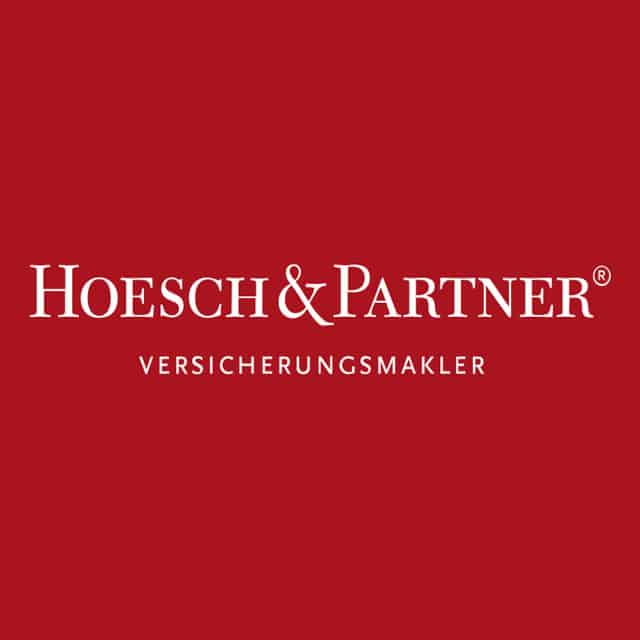 With over 80 pages of infotainment and a reported circulation of 50,000, the well-known customer magazine "Insurance" from Hoesch & Partner GmbH is one of the most extensive journals in the insurance industry with one of the largest print runs. Baker & Company supported the comprehensive relaunch of the magazine in our company's 35th anniversary year, and put their stamp on the project as team players and highly capable quality service providers. B&C handled the editing and maintained calm control even when faced with changes at short notice prior to going to press. Through their efforts, B&C made a major contribution towards the quality of our 10th edition. Baker & Company have made a name for themselves at our company, providing services both small and large, among them high-quality translations, and rank among our select group of external partners.
Dear Mr Baker,
We are pleased to confirm that through your participation in the major project FINALE for the introduction of English standard software to support business processes at the SF companies, you have made a contribution towards the achievement of our goals that should not be underestimated. The many translations of process and function descriptions delivered in the course of the past 3 years in the fields of
applications management
customer financing
leasing
dealer financing
deposits
as well as the translations of technical documentation were notable for their consistently high quality despite the complexity of the content and the considerable time pressures. We would like to thank you for your excellent cooperation to date, which we hope will continue in the future.
Lothar Hesse
Hiltrud Wolff
BMW Financial Services
BMW Bank GmbH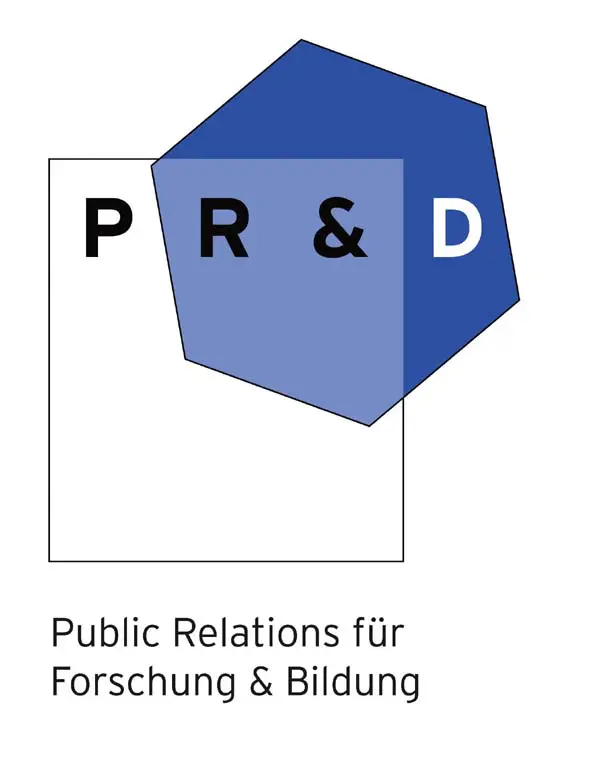 Since 2010 PR&D has been making use of the translation services of Baker & Harrison – primarily for weekly translations into English of the press releases issued by the Austrian Science Fund FWF. Their translations of these scientifically complex and wide-ranging texts have at all times been notable both for the accuracy of language and content as well as for the idiomatic style and format. To date Baker & Harrison have translated almost 100 FWF press releases, each of which has been reviewed by three parties (PR&D, project manager, FWF) and on each occasion received the approval of all concerned. Baker & Harrison are also highly professional and reliable in implementing projects. Availability is absolute, even outside of regular hours, deadlines are always met and often bettered, while customer communications are distinguished by their courtesy and attention.
Baker & Harrison is the fifth translation agency to have been used by PR&D in 15 years. None of the previous agencies were able to guarantee the combination of flawless translations and maximum reliability offered by Baker & Harrison over such a long period of time. We have no hesitation in recommending Baker & Harrison and we do so wholeheartedly.
Dr. Till C. Jelitto, MBA, Managing Partner
PR&D – Public Relations für Forschung & Bildung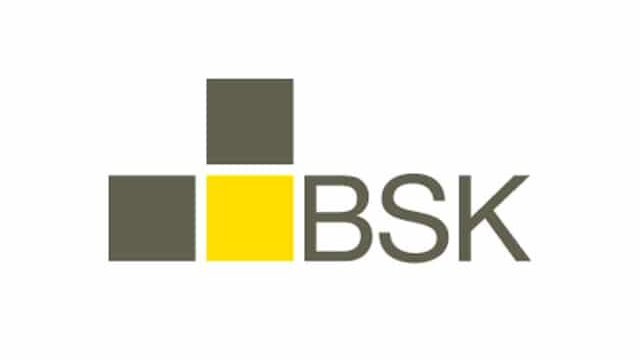 From press releases and ad hoc announcements to financial reports, we have for years relied on the committed team headed by Christopher Baker. Our texts are translated with an instinctive grasp of the needs of our demanding customers – in times of crisis even well after normal office hours. We would describe our collaboration as a relationship based on trust, highly professional and entirely constructive. With just a small portion of humour as the icing on the cake.
Would we recommend Baker & Company? Of course we do, without reservation!
BSK Becker+Schreiner Kommunikation GmbH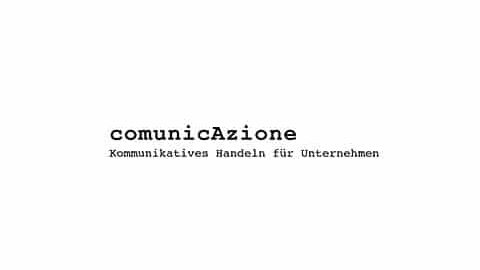 "We have been working successfully with Baker & Harrison for over 12 years, on projects of all kinds from journalistically demanding customer magazines and complex technical descriptions through to classic advertizing texts. We do so because it is important to us that our documents are just as readable and understandable in English, French and Spanish as they are in the German original. And because we want to them to hit the right note That's sharp, not flat. We don't want a Pavarotti to sound like a Callas. Or vice versa. We want to sound right every time. Sometimes even in Japanese, Chinese or Arabic. Even if we find these scores a little harder to read. That's why we need someone to trust."
Dr. Eckhard Sohns
comunicAzione
Kommunikatives Handeln für Unternehmen

For all its traditional origins, Salzgitter AG is nowadays one of Europe's leading steel and technology groups – an innovative producer of steel and special-purpose machinery with a global workforce of over 25,000 employed at almost 200 subsidiary and associate companies. Underpinning this success is the policy of highly professional communication pursued by this DAX-listed company in language with which employees, partners, customer and shareholders are equally comfortable.
Baker & Harrison have been supporting Salzgitter AG since 2001 on its path to growth, and provide services to various departments including Investor Relations. So we ourselves feel just a little proud that in past years these Investor Relations activities have frequently been very highly rated, while the Annual Report for 2008 which we translated won the Red Dot Award.
However we also handle communications for the Salzgitter Group as a whole, translating press releases, advertizing and trade fair materials, product and technology descriptions, and even sensitive internal material. The requirements differ widely: Publications issued by Salzgitter Mannesmann Forschung GmbH, the Group's own research company, demand specific technical knowledge and maximum precision, whereas the sustainability report must comply with all of the relevant standards. And naturally, the articles and reports appearing in the employee and customer magazine STIL must be both exciting, entertaining and stylistically tempting to the reader, while at the same time communicating corporate values – regardless of language. But after so many years of close cooperation, that is not a problem for us: We long since also speak fluent "Salzgitterish".

For the employee and customer magazine CU penned by Aurubis AG, Europe's largest producer of copper and the world No. 1 in copper recycling, Baker & Harrison provides translations into the Group languages Bulgarian, French, English, Flemish, Finnish, Swedish and Italian – ensuring that the high quality of both the language and content of CU is maintained through the Group. The employees and customers of Aurubis AG can look forward to reading about important events throughout the Group four times each year in their own language.
Salzgitter AG, as befits its heritage as one of Europe's leading steel and technology groups, also produces a sophisticated magazine for its employees, shareholders, customers and partners: STIL makes full use of diverse content and an unusual presentational style to showcase the versatility of steel as a material and the associated technologies – and in so doing underscores the competence of Salzgitter AG. Baker & Harrison has for many years been translating these exciting reports and background articles into English.
"The translations supplied by Baker & Harrison for the employee magazines produced by our DAX- and MDAX-listed customers Salzgitter AG and Aurubis AG always read with the same flair as the original. Linguistic sensitivity and a deep understanding of the content are here deployed to translate even complex subjects neatly into the target language. These are the kind of translations that Corporate Publishing at this level of good journalism deserves, which is why we have been cooperating successfully with Baker & Harrison for many years."
Dr. Martin Schau
Geschäftsführer Schau Verlag

For more than five years now, the Lindau Meetings of Nobel Laureates have used the services of Baker & Company for virtually all external translations. We have at all times been highly satisfied with their performance. The Lindau Meetings promote the exchange of ideas between scientists of different generations, cultures and disciplines. Each year in Lindau some 30-40 Nobel Laureates meet with around 600 excellent junior scientists from around the world. In addition one of our central goals is to integrate society into the dialogue surrounding education, science and research.
We regularly use the services of Baker & Company for various publications, outreach projects and general public relations activities. The content of our texts is predominantly drawn from the natural sciences, but occasionally also from the field of economics.
For our Mediateque, which is a learning platform sponsored by the German Federal Ministry of Education and Research, Baker & Company have translated numerous presentations by Nobel Laureates available to us as audio or video files and transcribed these into German or English. The quality of the translations is at all times very high, and we are likewise more than satisfied with the speed of delivery. In connection with the 65th Lindau Meeting, for example, Baker & Company translated the Mainau Declaration on Climate Change in a matter of a few hours into five languages (Arabic, Chinese, French, Spanish and Russian). We have also frequently entrusted Baker & Company with the translation of urgent press releases.
We have no reservations in recommending the services of Baker & Company.
Wolfgang Huang
Kuratorium für die Tagungen der Nobelpreisträger in Lindau e.V.

The German Stem Cell Network is an international network of scientists active in various areas of stem cell research, the majority of whom are working in Germany. Our communication with one another is conducted predominantly in English and German. The translation agency Baker & Company has provide us with outstanding translations for our bilingual annual magazine. Our texts are complex, given that their purpose is to convey specialist knowledge both to diverse experts as well as to the general public – the content is therefore technically sophisticated, but at the same time intended to be well written and easy to read. Baker & Company has achieved this aim in their translations to our fullest satisfaction – the English texts are precisely and accurately translated in a style which is appealing and a pleasure to read. We are very glad and very grateful that in Baker & Company we have found an excellent translation team with whom we have been collaborating, if not yet for very long, then nevertheless with great pleasure.
Likewise the fact that our texts have been very well edited and delivered with the utmost reliability is not to be underestimated. It was also a matter of importance to us to form a strong personal relationship, precisely because our texts are complex and scientifically sophisticated – and that is something we particularly like about Baker & Company: we have direct contact with both translator and editor.
"As a specialist in derivatives trading in the "Scoach Premium" segment as well as in the OTC market, Steubing AG attaches absolute priority to speed and performance. For specialist translations, Steubing AG relies on Baker & Harrison, in part because they adopt the same approach to full service, but also because they possess considerable expertise in financial matters as well as an understanding of the particular requirements of the steel market."
Decades of excellent collaboration with Baker & Company.
"As an international agency specializing in strategic corporate communication with a focus on technology and HR, here at Maisberger we work with sophisticated texts drawn from the fields of IT and industry on a daily basis. Baker & Company have been supporting us for many years with translations that are always delivered on time, even at short notice and covering a broad spectrum of complex subjects. We value their reliability and flexibility as well as the quality of the texts delivered. We therefore look forward to many more years of excellent collaboration!"
Beate Faderl, Managing Partner
Maisberger GmbH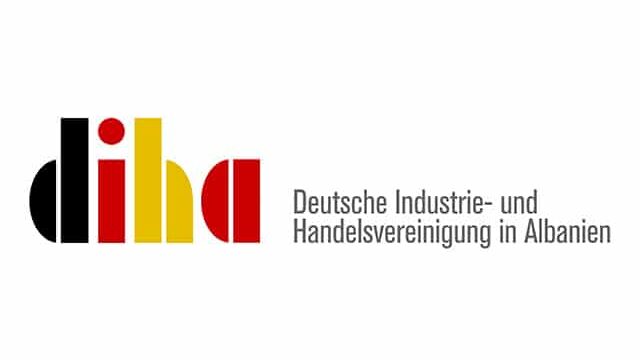 As specialists in translation and interpreting as well as highly skilled spoken and written language processing, I have known Baker & Harrison for 25 years through my own activities as a translator. The ComuniCa Becel/Kasten translation agency, which specialized in French technical texts and in which I was a partner, preferred to cooperate with Baker & Harrison as its partner of choice where high quality was an imperative.
The professionalism displayed by Baker & Harrison in executing orders is evident in particular in their ability to deploy precisely the right specialist or specialists to handle the varied range of material offered for translation, from technical texts and operating instructions via company reports and balance sheets through to marketing texts and advertisements, and the detailed care they take in serving the customer from receipt of order through to final proof reading.
The same applies in the provision of interpreters. In July 2015 DIHA, the German Association of Trade and Industry in Albania, organized a high-profile conference to be attended and addressed by the German Federal Chancellor, and for which interpreting services were required. Once again despite the late stage at which the order could be placed on account of the diversity of sponsors and clients, Baker & Harrison was the only port of call for DIHA that could meet the requirements for high-quality interpreters and professional service.
We were very satisfied with the results and have no hesitation in recommending Baker & Harrison as a first-class provider of translation and interpreting as well as spoken and written language processing.
Anette Kasten
Managing Director DIHA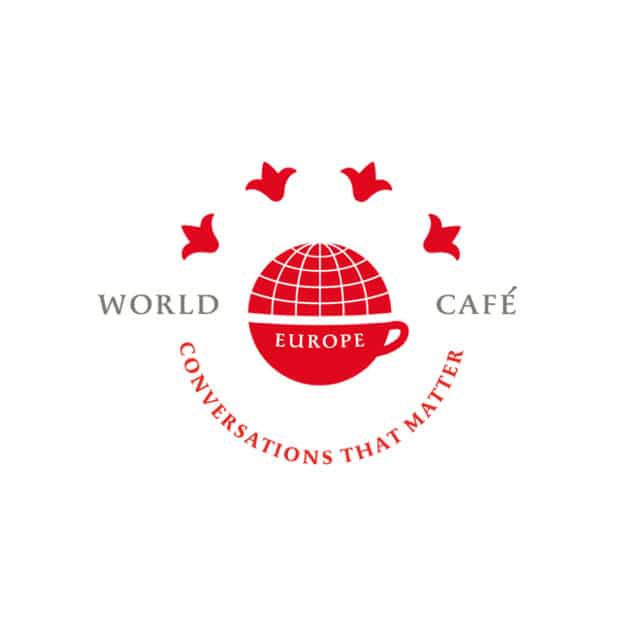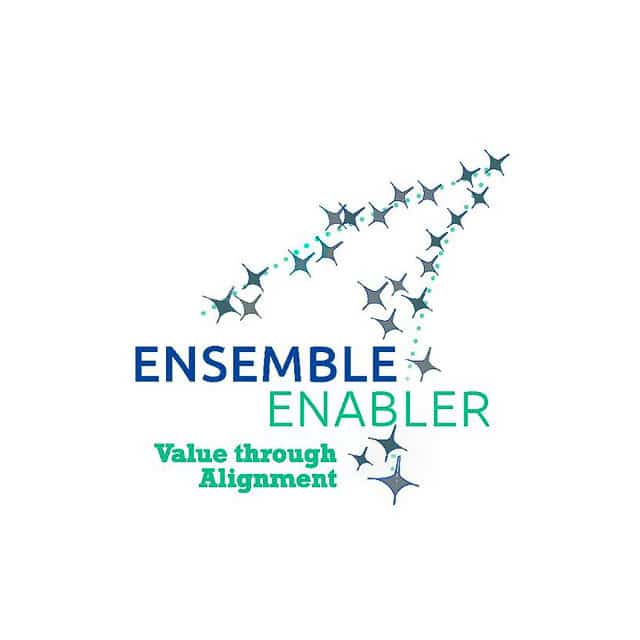 We have been fortunate to collaborate with Baker & Co. on a number of complex pan-European projects in numerous languages. The nature of this work has been varied and demanded great attention to detail. This work ranges from transcripts of audio recordings, powerpoint presentations, evaluation instruments, transcripts of qualitative data, brochures, storyboards, website materials, etc.
A recent project required support in 13 countries and languages across Europe. No matter what the language, Baker & Co. has always been able to support our unusual translation needs. Baker & Co. supported us with the translation of a variety of documents into Arabic, Dari, Somali and Tigrinya for a project with the Department of Social Services of the City of Munich. The creation of an Arabic language version of a German brochure for this project requires special mention. By carefully coordinating the planning of the translation, we were able to print an Arabic version of our materials for newly arrived immigrants.
Whatever our translation needs have been to date, our cooperation with Baker & Co. has always exceeded our expectations for first rate translations. However, their service goes beyond providing excellent translations. They are able to support the process of creating formatted documents in any language which we have required to date. The coordination of the translation process is well managed and always on time. When needed, the team works well on tight deadlines, often providing translation documents with very little turnaround time.
We are pleased to have Baker & Co. as our full service translation office. We would highly recommend them to any individual, agency, organization or company as a trusted supplier of quality translation services.
Jeffrey Beeson | Patricia Munro
Ensemble Enabler & World Café Europe e.V.