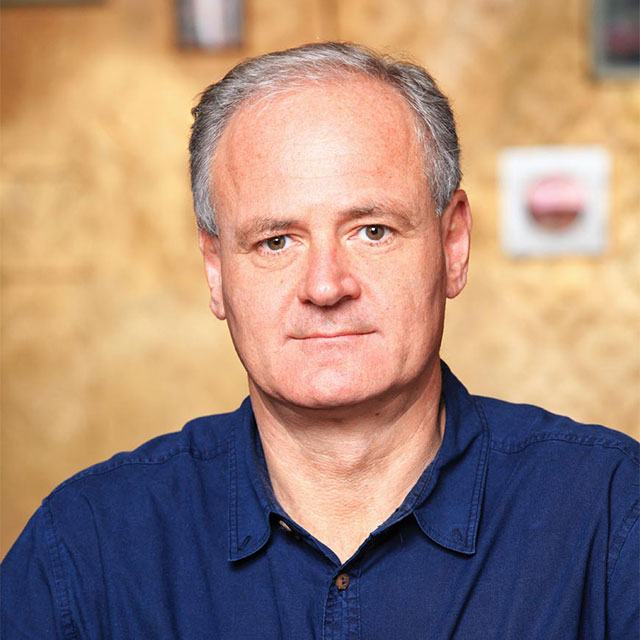 We spoke with Martin Schau, founder of Schau Verlag, about the advantages of customer magazines
Your website indicates that Schau Verlag has been active for quite a number of years now. How was the company originally founded? Did it follow on from a predecessor organization?
I founded our publishing house around 20 years ago. As an employee at a large publishing company, I had long felt that the structures and framework of a corporate group wouldn't satisfy me over the longer term. Then, when I saw the opportunity to build something of my own, I just gave it a go. I haven't regretted that decision for one minute.
Schau Verlag established itself on the market relatively quickly. Could you tell our readers about your strongest assets or outline your USP?
To this day, one of our key signature features is the fact we are an owner-managed company. Our customers are genuinely at the heart of what we do. They value the fact that they do not only interact with company management during the acquisition phase, but can also always discuss anything with us, any time.
This guarantees consistency in the people they do business with and ensures swift, straightforward, and binding coordination.
We also have a good blend of full-time employees, who draw on their wealth of experience to oversee projects, and freelance resources we can rely on when we need their specialist expertise. This means that, rather than catering to only one or two specialist industries, we can serve widely diverging sectors thanks to in-depth expertise.
The climate debate has been making headlines for years — now more so than ever before. Your customer, Salzgitter AG, has launched an innovative project geared to producing steel with hydrogen generated through wind power. You recently published a special edition on the topic.
Can you tell us a little more about it?

We've already been accompanying Salzgitter AG with its SALCOS Project, which aims to reduce CO2 emissions in steel production by up to 95%, for an extended period and by way of different publications. These include the Group magazine "STIL" and the annual "Best of" issue, as well as the special publication entitled "Für Menschen, Umwelt und Gesellschaft" (For People, the Environment and Society), in which we showcased the social impact of Salzgitter's work.
As a publishing house, the challenge for us was to present the highly complex topic of SALCOS so that the content was genuinely informative, yet readily comprehensible for specialists and laypeople alike. Outlining the individual process steps was still relatively easy:
Electricity from wind power is harnessed to produce hydrogen, which, in turn, dispenses with coal in crude steel production and thereby reduces CO2 emissions.
In addition, we explained the resulting technological changes in the production process at the steel works. This required a fundamental technical understanding and work to present the topic in linguistic and visual terms. We coordinated our efforts with the engineers and the Communications department at Salzgitter AG.
We managed to strike a balance between the technical, economic, and political aspects of the topic and met the requirements in terms of content and presentation – and to such an extent that Salzgitter AG ordered one of our SALCOS contributions as an offprint that was also translated into English.
Can you tell us about your personal highlights with Schau Verlag?
One of the biggest surprises I've had was when a customer came to me, placed a four-page newsletter on the table and asked if I had any ideas as to how to improve it. He said, however, that this should not entail additional costs. When I asked him how about his costs, he gave me the complete details of his budget. At the time, we had only known each other for two hours. We went on to produce a 28-page magazine for him – on the same budget. This was a striking experience for both of us. I was totally surprised by the open access the customer gave me to his figures and also by the fact that previously someone else had really "helped themselves" to this budget; he was surprised by what was suddenly offered to him and the fact we had not tried to exploit this enormous difference to also go ahead and "help ourselves". That was the beginning of a very trusting and positive collaboration.
Of course, some other highlights include reports that, where necessary, we've traveled around the world to research and produce content. One example was a visit to an offshore oil rig, something that would normally have been totally impossible due to the strict safety precautions.
I also remember coming up with the name of a customer magazine in the copper industry. In the periodic table, the abbreviation for copper is "CU". When spoken aloud, these letters obviously sound just like "see you" – so it seemed perfect for an employee magazine.
This meant we were able to give the magazine a name that directly addresses its readers, while simultaneously referring to its core product.
The company was thrilled with the name, so much so that most of the company's car license plates now carry the letters CU.
What role does translation play in terms of the complex content that Schau Verlag is dealing with?
To make content accessible to a wide readership, publishing texts in German alone is often insufficient. In view of globalization and international networking it is becoming increasingly important to communicate content in different languages. And the number of different languages isn't the only challenge here.
Translations have to reproduce the original content without changing a single aspect – that's the greatest challenge for any translation.
Each reader must be able to read the text in their mother tongue and glean exactly the same meaning from it.
As a result, even a single word translated to carry a different meaning can alter the entire text.
As we aren't able to do this ourselves, we rely on the expertise of a service provider. This delicate area, which we can only oversee to a very limited extent, requires us to place great trust in the service provider. Poor or incorrect translations can pose a threat to the entire piece of work and quickly damage our reputation, as the client will only ever look at the overall result. With this in mind, it's hugely important for us to work with a translation agency that shares our high standards and supports our work.
Give me the elevator pitch: What's the formula for a successful publication in corporate publishing?
To be successful, a CP publication should not serve to massage the ego of a creative service provider: Instead, it should focus very clearly and systematically on the customer's requirements. First of all, it's crucial to listen very carefully and to see what the client does, what their objectives are, and understand the publication's intended target audience. The issue of whether to publish in print or online and which channels to opt for is also based on this research. It's essential that the client is authentic and doesn't attempt to use a CP publication to lead their audience to believe something they cannot then deliver.
In brief: Authenticity and a focus on results and the target audience are decisive criteria.
– Schau Verlag –
Owner-managed Schau Verlag has operated on the market for magazines, advertising and target group media since 2000. Over this period, we have gained a firm footing in the corporate publishing sector.
Our strong market position has been built through our experienced workforce, entrepreneurial aspiration and a high degree of flexibility. We work consistently on developing our core competence: in depth know-how in creating customer magazines, journals, newsletters, and supplements.
Header Photo: Schau Verlag