Photo: Uyen Quynh Thach-Tichatschke
From the very beginning, Baker & Company has always been strong on advertising, marketing and corporate communications.
What can we say? We love this content!
No wonder that we look forward to receiving orders from owner-managed Munich advertising agency ISARNAUTEN with pleasurable anticipation. As communication specialists, their content is always engaging and exciting.
In this interview we are focusing on the social media campaign implemented by the agency over a period of three years on behalf of Goethe Institute Mexico!
The Isarnauten agency recently produced a social media video campaign in Mexico for the Goethe Institute. Can you explain to us what that means in detail, especially when it comes to shooting on site and the planning that is required in advance? (In other words, what do you plan for and how is that put into practice?)
A social media campaign is always preceded by a well thought-out planning process, including, among other things, a target group analysis and a definition of desired goals.
It is essential to be fully aware of what the campaign is intended to achieve.
That means taking the socio-demographic factors such as the age and gender of the target group and their interests into account, as well as their behavior patterns as platform users and their preferential communication channels. Once we have this information, we can think about what would interest or appeal to the target group in question.
In the case of Goethe Institute Mexico, we decided on an "audience participation" campaign based on the German language, which was intended to be fun for the target group.
The face of the campaign was a female German rapper with whom the target group could easily identify.
Once the idea behind the campaign has been settled, the next stages follow the classic process of making a film: we hire the principal players, develop a storyboard, decide on the visual imagery and the written script. When shooting, it is important to produce as much material as possible, some of which will later be used as both the main message and reminders to ensure that the campaign lingers in the community memory.
At each stage we integrate the customer, who is then involved in the process of developing the campaign.
Our agency provides advice and support from the target group analysis and definition of goals through to implementation of the campaign and posting on the relevant networks.
When in general is a social media video campaign the right choice for an institution or company?
A video campaign is the instrument of choice to push a product or an issue, subject to the size of the undertaking, its objectives and its budget, of course.
The combination of moving images and words is the strongest means of expression currently available to us.
The concept needs to be well-thought-out, so it does not get lost in the continuous "background noise" of other posts appearing on the platform.
It would be hard to imagine today's society and indeed the advertising sector without social media. What are your dos and don'ts for beginners?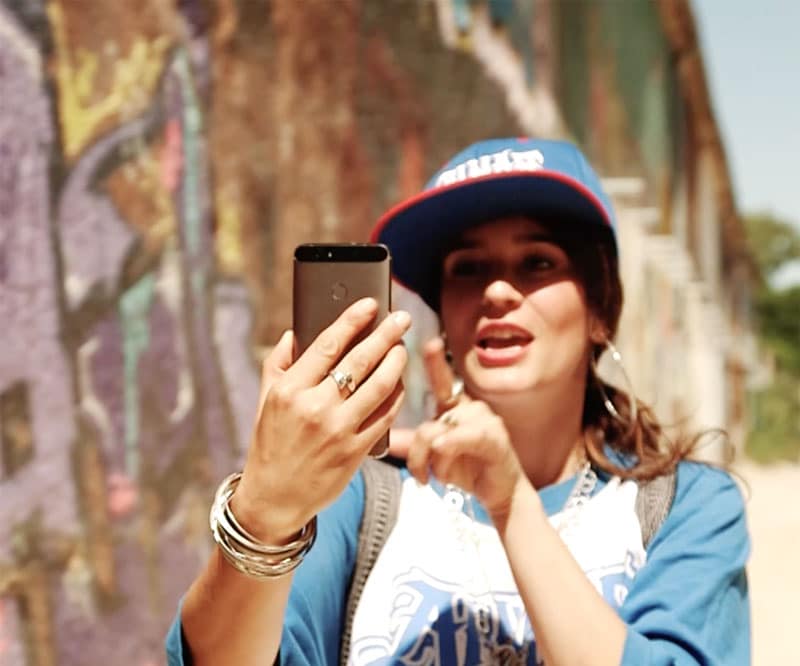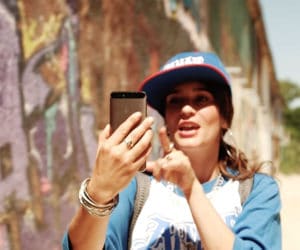 Companies that have previously had little experience of social media should first of all seek professional advice. Indiscriminate posting can actually harm a company's image. Therefore, the dos include a well-considered strategy, a professional profile, continuity and a certain amount of flexibility, given that developments in the social media segment can be highly dynamic.
One don't is failing to take the subject of social media seriously.
There are businesses that have a social media presence, but leave the running of it to an intern or untrained employee, because the management has no interest in social media and regard it as something for the "younger generation".This may lead to content being published without review, resulting in an unprofessional image and even less professional crisis management, or triggering a shit storm in a worst case scenario.
On the other hand, there are also some large companies that have made social media their own and are profiting from it.
Take the CEO of pharmaceutical giant Novartis, Vasant Narasimhan, for example. He is very active in social networks and uses them to advantage. In a recent interview with Süddeutsche Zeitung, he explained that "internal and external social networks are very important in communication. These are powerful instruments with which to mobilize an organization and visualize (corporate) cultural change." Companies would do well to perceive social media marketing as a great opportunity to reach out digitally to customers and to the general public alike.
— Uyen Quynh Thach-Tichatschke —
Uyen Quynh Thach-Tichatschke is a consultant specializing in online marketing and public relations at Munich-based advertising agency ISARNAUTEN. The Isarnauten agency provides advice and support in all matters relating to branding, online marketing, communication, social media, web design, campaign work, marketing, corporate design, video and events.
For more information visit:www.isarnauten-agentur.de